Press Releases
Calling on Congress to Work Together for Iowans
With just a few weeks left in 2019, Senator Joni Ernst is calling for her colleagues – Democrats and Republicans – to put politics aside and work together on issues where there should be common ground, like funding the government, supporting U.S. servicemembers, passing the United States-Mexico-Canada Agreement (USMCA), and providing resources for fellow survivors of sexual and domestic abuse.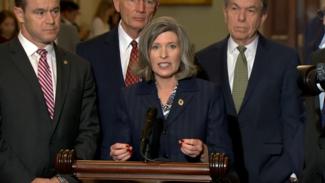 Click here or the image above to watch Senator Ernst's remarks.
Ernst also took to the Senate floor to outline the need for bipartisan work on these important issues and her willingness to continue working with her Democratic colleagues despite their distractions and delays.
Click here or on the image above to watch Senator Ernst's remarks on the floor.
Applauding Phase One China Trade Deal
As Iowa's fourth largest trading partner, China is a critically important market for Iowa's farmers and manufacturers. Following the news of a phase one trade agreement between the U.S. and China, Senator Ernst, chairman of the Senate Agriculture Subcommittee on Energy and Rural Development, thanked President Trump and his administration for their commitment to securing a phase one deal and called on China to follow through.
China has been a bad actor for years, and this president has consistently stood up to their harmful trade tactics and worked to get a good deal in place, one that will especially benefit Iowa agriculture.
Fighting for Paid Leave for Iowa's Working Families
Senator Ernst, a mother and leader on the issue of paid parental leave, joined Ivanka Trump, senior advisor to the President, Dr. Laurie Todd-Smith, Director of the Women's Bureau at the U.S. Department of Labor (DoL), and her colleagues at the White House this week for a working families summit. Senator Ernst remains committed to working alongside her colleagues and the administration to provide commonsense paid leave solutions for families across Iowa.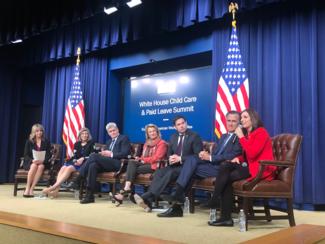 Senator Ernst and her colleagues discuss paid leave at the White House.
Prioritizing Children's Health Care Research
Following sharp reductions in pediatric medical researchers at the National Institutes of Health (NIH), Senator Ernst introduced bipartisan legislation to increase pediatric-focused research. The Pediatricians Accelerate Childhood Therapies (PACT) Act would establish an NIH-wide grant to support early-career pediatric researchers; improve coordination and collaboration; and identify gaps and opportunities to support the development of new treatments and cures for diseases and conditions that affect children in Iowa, and across the country.
Building on Efforts to Spur Economic Growth in Distressed Communities in Iowa
Senator Ernst, one of the leaders in first launching Opportunity Zones—a landmark program designed to promote investment and help spur economic growth in low-income areas—introduced legislation with Senators Tim Scott and Chuck Grassley to improve their outcomes by better tracking their success. The bill institutes a variety of reporting requirements to better determine the impact of the 62 Opportunity Zones in Iowa and the more than 8,700 across the country.
Social Media Highlights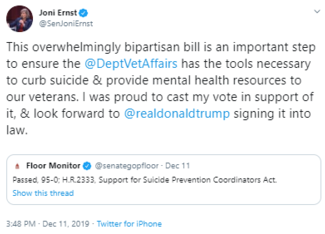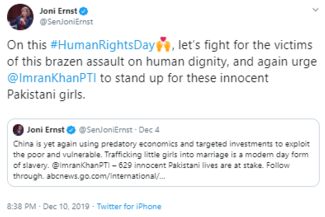 ###