MUSCATINE, Iowa—With the conclusion of her 35th public town hall this year on Saturday, U.S. Senator Joni Ernst (R-IA) officially wrapped up her 99 County Tour for 2019, marking the fifth time she's completed the annual tradition of visiting every single one of Iowa's 99 counties.
"There's no better way to represent my fellow Iowans than to be out meeting with and hearing directly from you. That's why, since first serving in the U.S. Senate, I've remained committed to completing my 99 County Tour every year and to regularly holding open and public town halls," said Senator Joni Ernst. "This year's 99 County Tour, including my 35 town halls in our most urban areas and rural communities, allowed me to connect with Iowans from every corner of our state and to hear about some of the most important things on your minds, like the need to lower prescription drug costs, to ensure EPA upholds the RFS, and to pass trade deals like the USMCA."
Senator Ernst started her 99 County Tour for 2019 with a town hall in her hometown of Red Oak in January and finished on Saturday with a town hall in Muscatine.
Every year, Senator Ernst completes a 99 County Tour, visiting every county in the state of Iowa within a calendar year and inviting press to join her at every one of the stops.
Some Highlights from 2019: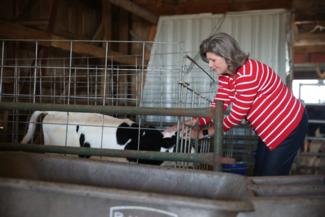 ###