Press Releases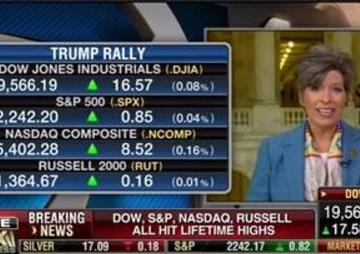 WASHINGTON, D.C. – Today, U.S. Senator Joni Ernst (R-IA) joined "Varney & Co." on Fox Business to discuss President Obama's "surprise" reaction to ISIS, President-elect Trump's nominations to his administration, and the Iowa Governor and Lieutenant Governor.
When asked for her reaction to President Obama's statement that the intel community didn't put ISIS on his radar, Senator Ernst stated: "I am truly shocked that the president would state that when Director Clapper as well as General Flynn outlined those threats that ISIS presented. For the president to say that now is disheartening, I think it shows a total lack of reality within this administration at the harm that ISIS can do, not only abroad but to our own country."
Click here or the photo above to watch the full interview.
# # #