Press Releases
Make 'Em Squeal
Senator Ernst made a promise to Iowans to cut wasteful spending, hold Washington accountable, and to "Make 'em Squeal." As part of these efforts, each month Senator Ernst gives out a "squeal award." This month's award goes to the infamous California bullet train project that is now 13 years behind schedule and $44 billion over its original price tag.
In conjunction with her squeal award, Ernst introduced the Billion Dollar Boondoggle Act, which would require an annual report to taxpayers listing every government-funded project that is $1 billion or more over budget, or five years or more behind schedule. Radio Iowa and The Federalist wrote pieces on the boondoggle bill.
In keeping with her pledge to Iowa taxpayers, the senator also introduced a bipartisan bill with Senator Maggie Hassan (D-NH) to put limits on taxpayer-funded benefits for former presidents, including expenses for their travel, personal staff, office space, and communications after they leave office. The Presidential Allowance Modernization Act of 2019 will not only put a cap on the monetary allowances allotted to former presidents, but also reduce the allowances based on the amount of income they make after leaving office.
Senator Ernst joined CNBC's Squawk Box to discuss all of these issues, and more. Click here or on the image below to watch.
Council Bluffs Update
More good news for the Council Bluffs community! On Tuesday, the House of Representatives followed the Senate's lead in passing the bipartisan 2019 Lands Package that included Senators Ernst's and Grassley's language to allow for an underutilized trails center—the Western Historic Trails Center (WHTC) in Council Bluffs—to be repurposed for public use or potentially developed. The bill now heads to the president's desk for signature.
Trade with China
In Iowa, one in five jobs is tied directly to international trade. To ensure farmers and manufacturers have the opportunity to compete in the global market, Senator Ernst feels strongly that we must address China's unfair trade practices and get a good deal for all Americans. She discussed this topic during a media availability this week.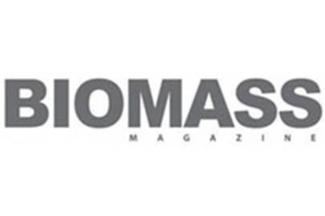 Communicating Priorities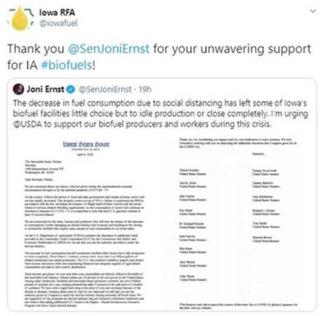 ###