Press Releases
Providing Support and Resources to Fellow Survivors of Sexual and Domestic Abuse
Senator Joni Ernst, a survivor of sexual assault and domestic violence and an outspoken leader on the issue, continues working to provide resources and support to her fellow survivors. On the floor of the Senate this week, Ernst outlined why working to reauthorize and modernize the Violence Against Women Act is personal to her.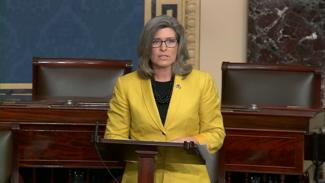 Click here or on the image above to watch Senator Ernst outline why VAWA is so important to her.
After Senate Democrats walked away from the negotiating table and put forward a highly-partisan bill that was going nowhere, Ernst introduced a comprehensive bill to reauthorize and modernize the Violence Against Women Act (VAWA). Her proposal, supported by a number of her colleagues, triples the support for rape prevention and education from current levels, provides a ten percent increase in funding above alternative proposals, and includes a number of bipartisan measures to address VAWA-related crimes throughout the country, including in rural areas like her home state of Iowa.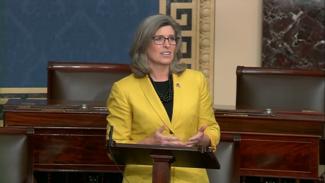 Click here or the image above to watch Senator Ernst's remarks on her proposal to reauthorize and modernize VAWA.
KCCI and the Omaha World-Herald covered Senator Ernst's efforts to provide resources and support to survivors in Iowa and across the country.
Pressing Federal Regulators to Ensure Adequate Delivery of Propane to Iowa
Amid consistent feedback from farmers, co-ops, and others around Iowa about an insufficient supply of liquid propane gas in the state, Senator Ernst, a member of the Senate Environment and Public Works Committee, and Senator Chuck Grassley pushed the Federal Energy Regulatory Commission (FERC) to act in prioritizing pipeline shipments of propane to Iowa.
Ernst's and Grassley's letter to FERC Chairman Neil Chatterjee can be found here.
Protecting Iowa Veterans from 'Pension Poachers'
After a recent report from the non-partisan Government Accountability Office (GAO) implicated around 200 companies for improperly charging elderly veterans a large portion of their earned benefits, Senator Ernst, the first female combat veteran elected to the Senate, is pushing for legislation to penalize "pension poachers" who illegally advise veterans on their benefits without proper accreditation from the Department of Veterans Affairs (VA).
The Financial Refuge for Every Elderly (FREE) Veteran Act places a penalty of a fine or imprisonment of up to a year for individuals or organizations that provide assistance, advice, or representation to veterans regarding their benefits and pensions without proper licensing from the VA.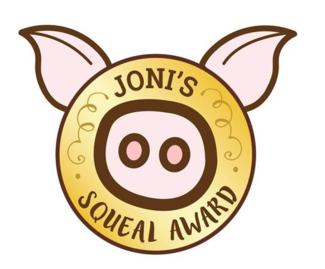 Click here or on the image above to read about Senator Ernst's November Squeal Award.
Senator Ernst awarded her monthly Squeal Award to both the VA and Congress (members of both parties) for failing to do enough to protect veterans from pension poaching, and allowing federal dollars to be subjected to financial exploitation.
Social Media Highlights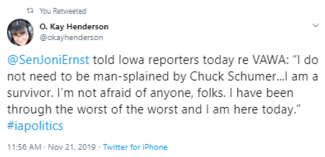 ###