WASHINGTON—U.S. Senator Joni Ernst (R-Iowa), a combat veteran and a senior member of the Senate Small Business Committee, had her bipartisan measure clear the committee today, bringing her effort to help America's servicemembers be successful in small business and entrepreneurship following their time in the military one step closer toward becoming law.
Ernst's bipartisan legislation—called the Veteran Entrepreneurship Training Act, or VET Act—seeks to provide assistance to servicemembers in finding career opportunities and learning helpful skills for small business ownership after their time in uniform.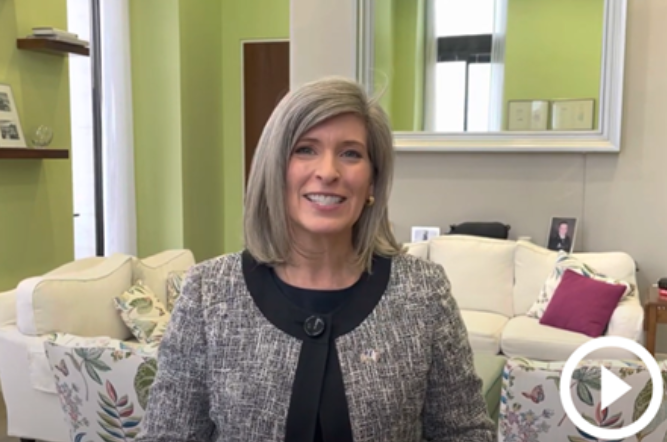 Click here  or on the image above for Ernst's remarks following the committee passing her VET Act today.
"Our servicemembers and their families sacrifice to defend and preserve our country, and for many, the years following their time in uniform can be difficult. We want to create ways to ease that transition back to civilian life by setting them up with opportunities that will allow them to succeed in not only the workforce, but in their day to day lives," said Senator Joni Ernst. "The 'Boots-to-Business' initiative is a program that provides our servicemembers with the training and tools necessary to enter the civilian business world and I'm pleased Democrats and Republicans worked together to move this forward."
Background:
The VET Act would codify into law for four years the "Boots to Business" initiative under the Small Business Administration (SBA), a pilot program originally launched in 2013 in partnership with the Department of Defense (DOD) designed to help servicemembers and their spouses transitioning out of the military acquire the tools to succeed as small business owners.
The "Boots-to-Business" program provides small business entrepreneurship training to military personnel exiting the military under the SBA, in partnership with the DOD through the Transition Assistance Program (TAP). However, since the program is not currently codified into law, it could be closed at any time under the discretion of either federal agency.
In addition to codifying this program into law for four years, the VET Act will also require that reports are issued to Congress to measure the program's success, detailing program costs, number of participants, completion rates, jobs created, number of small businesses formed, and other data.
Ernst introduced the VET Act with Senator Tammy Duckworth (D-Ill.), a fellow female veteran.
###