WASHINGTON—Just one year after the Paycheck Protection Program (PPP) was created, U.S. Senator Joni Ernst (R-Iowa), a member of the Senate Small Business Committee and champion of the program, highlighted issues Iowans continue to face and pressed witnesses on improvements that need to be made in the program.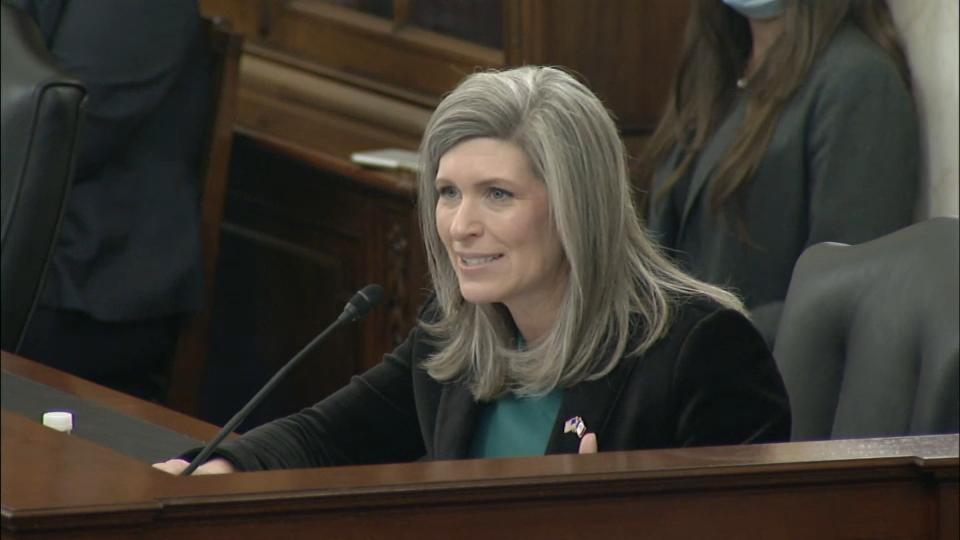 Click here or on the image above to watch Senator Ernst's questioning.
Recalculation
New rules within the Paycheck Protection Program (PPP) allow self-employed individuals to calculate their loan based on gross income instead of net income, which increases the size of the loan they qualify for. However, the new calculation is not available for businesses who received a loan prior to March 3.
Ernst shared the stories from Iowans who had received loans as small as $80, who should be able to recalculate their loan. Ernst called on Congress to allow all Schedule C and Schedule F filers – including those who have already had their loan forgiven like many Iowa farmers – to recalculate using gross income.
Technical Improvements
Ernst also highlighted the concerns she had heard from Iowans about glitches in the Small Business Administration's (SBA) new lending program—as well as delayed or incomplete guidance—and pressed witnesses on improvements needed to the program.
###