MARSHALLTOWN, Iowa – On Saturday, U.S. Senator Joni Ernst (R-IA) completed her seventh open and public town hall meeting in just the last two weeks, staying on track to hold a public event in every single one of Iowa's 99 counties by the end of her first term in office and finishing her 32nd stop of 2019 for her annual 99 County Tour.
"One of the best parts of my job, and one of my top priorities, is to meet with and hear directly from our fellow Iowans about the issues that matter most to them. There's no better way to do this than by visiting every single one of Iowa's 99 counties every year," said Senator Joni Ernst. "Since first serving Iowans in the U.S. Senate, I've remained committed to completing my 99 County Tour every year and to regularly holding open and public town halls. By the end of my first term, I will have participated in a public event in every single one of our 99 counties."
Every year, Senator Ernst completes a 99 County Tour, visiting every county in the state of Iowa within a calendar year and inviting press to join her at every one of the stops. She has completed 32 of the 99 counties in Iowa for 2019 so far, including 13 public events this year.
Senator Ernst's seven town hall stops over the last two weeks:
Greenfield – Adair County
April 17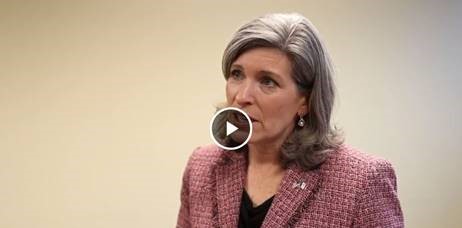 Newton – Jasper County
April 24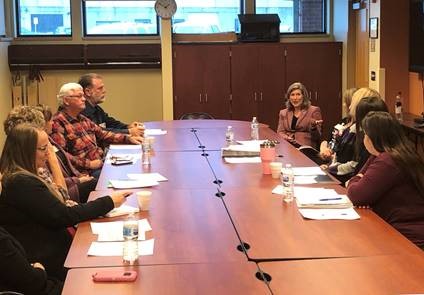 "With a microphone in hand, U.S. Sen. Joni Ernst, R-Iowa, spent one hour addressing the national and regional concerns of Jasper County citizens during a Wednesday morning town hall meeting at DMACC Newton Campus, one of several stops of the lawmaker's 99 County Tour."
Waverly – Bremer County
April 24
"U.S. Sen. Joni Ernst, R-Iowa, came to Waverly late Wednesday afternoon to conduct a town hall in the Rada Auditorium at Waverly-Shell Rock High School."
Dubuque – Dubuque County
April 25
Davenport – Scott County
April 26
Fairfield – Jefferson County
April 26
"Ernst took the time to speak with the residents to see what issues mattered most to them. […] The senator encouraged the public to voice their issues one by one. […] Ernst says taking down names and personal stories helps when it comes to legislation because she has some reference to show other senators."
Marshalltown – Marshall County
April 27
"U.S. Senator Joni Ernst (R-Iowa) held a town hall Saturday morning at the Iowa Veterans Home – Whitehill Auditorium as part of her 99 County Tour for 2019. Ernst took questions from constituents, answering concerns ranging from tariffs, prescription drug reform, national debt, the future of Social Security and the Mueller Report findings."
###