WASHINGTON—U.S. Senator Joni Ernst (R-Iowa), a survivor of domestic violence and sexual assault, had her landmark bill to modernize and reauthorize the Violence Against Women Act (VAWA) signed into law, an effort she has championed and worked on for more than three years.
Ernst joined her fellow leaders of the Violence Against Women Act Reauthorization Act, Senators Dianne Feinstein (D-Calif.), Dick Durbin (D-Ill.), and Lisa Murkowski (R-Alaska), at the White House today for the signing of the legislation. The bill, now law, reauthorizes VAWA through 2027, preserves advancements made in previous reauthorizations, and includes a number of additional improvements to the current law.
"As one of the one out of three women that have experienced some form of physical violence by an intimate partner, I've worked for three years, in good-faith and across the aisle, to reauthorize and modernize this very important legislation. My hope is that with this bill, some women will never have to suffer this horrific, personal abuse, and those that do will have the necessary support and resources in a moment of crisis to cope with and ultimately overcome their trauma. Today, I join my fellow survivors, my colleagues, and our strong advocates across this country in celebrating VAWA's reauthorization and modernization," said Senator Ernst.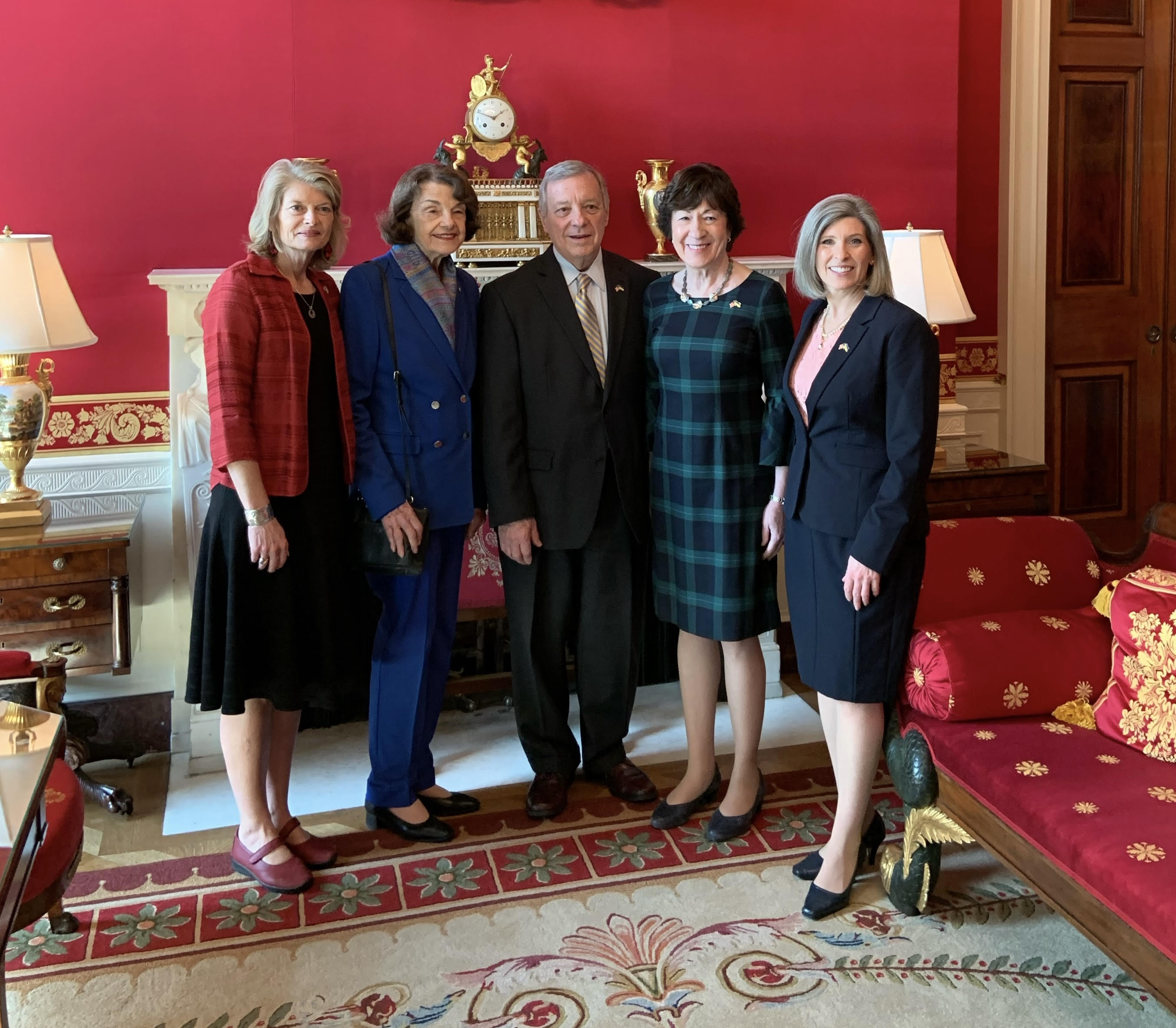 Senator Ernst attends the White House ceremony for the Violence Against Women Act Reauthorization Act.
Earlier today, Ernst spoke on the Senate floor applauding the modernized, reauthorized VAWA.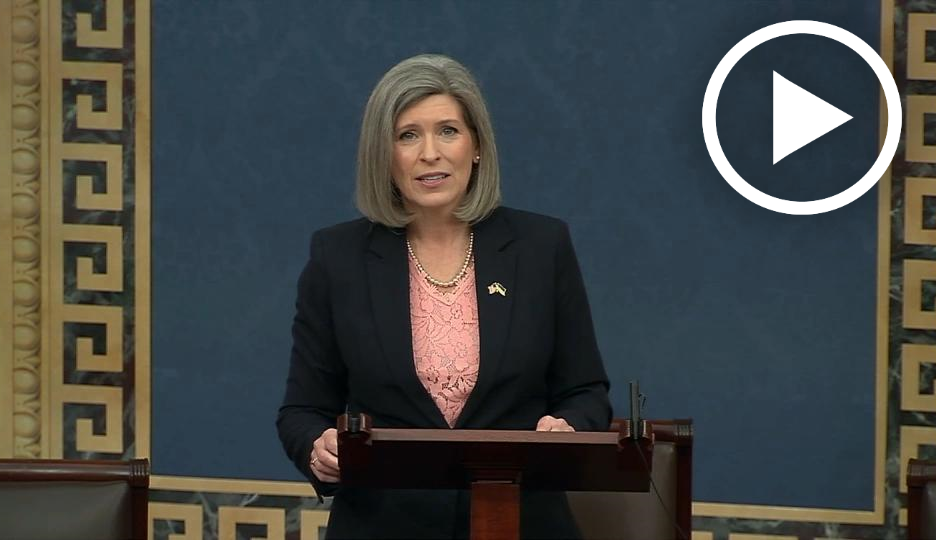 Click 
here
 or on the image above to watch Ernst's remarks.
Background:
Since the Violence Against Women Act expired in 2018, Ernst has worked in good-faith, across the aisle to modernize and reauthorize the legislation. In 2019, after nearly a year of working with Senator Feinstein, Senate Democrats abruptly stopped bipartisan negotiations on reauthorizing VAWA. Democrats decided to introduce a Pelosi-led bill they knew was a non-starter in the Senate and full of partisan, political talking points. Throughout all of 2020 and 2021 Ernst remained committed to getting VAWA modernized and reauthorized and introduced her own version of VAWA that drastically bolstered support for survivors in all communities.
The Violence Against Women Act (VAWA) Reauthorization Act:
Provides services, protection and justice for young victims of violence, including extending the Rape Prevention and Education grant program and improving grants focused on prevention education for students in institutions of higher education.
Enhances judicial and law enforcement tools through reauthorization of the Justice Department's STOP Violence Against Women Formula Program, known as the STOP Program, and expansion of the STOP Program to better support survivors who are 50 years of age or older and survivors with disabilities.
Reauthorizes and updates the SMART Prevention Program to reduce dating violence, help children who have been exposed to domestic violence, and engage men in preventing violence.
Provides economic security assistance for survivors by reauthorizing the National Resource Center on Workplace Response. Expands the program to support sexual harassment victims and ensure that the program's resources are available to private-sector businesses with fewer than 20 employees in addition to public-sector entities.
Improves the medical response to instances of domestic violence and sexual assault, including expanding access to medical forensic examinations after a sexual assault for survivors who live in rural communities.
###