U.S. Senator Joni Ernst (R-IA) made the following comments in honor of National Agriculture Week (March 13-19, 2016) and National Agriculture Day (March 15, 2016), which appeared today on Independent Journal Review:
"Agriculture is the foundation of our national economy, and Iowa plays an important role in ensuring folks across the country and around the world have access to a safe and affordable food supply.
"In the United States Senate, I have the honor of serving on the Committee on Agriculture, Nutrition, and Forestry where we work to ensure those in the ag industry can continue to do what they do best; produce world-class goods that feed a hungry and growing population, without undue regulatory burdens from Washington.
"This week, let us take time to celebrate the significant contributions Iowa agriculture makes to feeding and fueling the world."
6 Amazing Facts About Iowa Agriculture That The Rest Of The Country Should Know
 1.   Today alone, Iowa will produce an astonishing 20 million pounds of pork and 25 million eggs.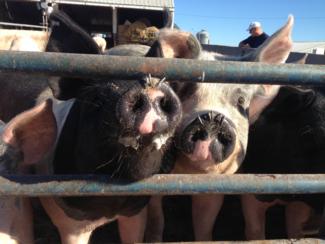 Image Credit: office of Senator Ernst
 2.   Iowa leads the nation in ethanol production, producing enough E-85 each year to drive a pickup truck around the earth's equator 2.4 million times.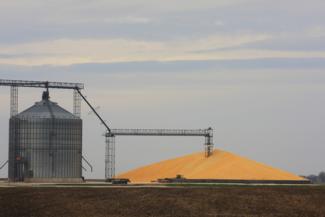 Image Credit: Getty
 3.   Iowa also leads the nation in egg production, and produces 8.4 million turkeys each year.
Image Credit: Getty
 4.   Last year, Iowa produced 2.5 billion bushels of corn and 553 million bushels of soybeans, which is more than any other state in the U.S., and more than all but a handful of countries!
Image Credit: Getty
 5.   Iowa produces enough milk each year to fill over 18 billion bowls of cereal, totaling more than 560 million gallons.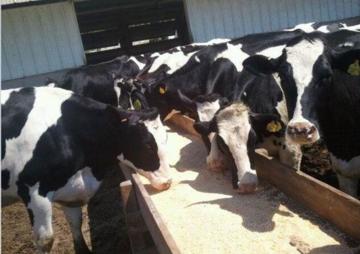 Image Credit: office of Senator Ernst
 6.   Over 97 percent of Iowa's 88,500 farms are family-owned.
Image Credit: Getty
Senator Joni Ernst grew up on her family's farm in southwest Iowa. In the U.S. Senate, she serves on the Senate Committee on Agriculture, Nutrition and Forestry, where she chairs the Subcommittee on Rural Development and Energy. Senator Ernst also serves on the subcommittees of Nutrition, Specialty Crops and Agricultural Research as well as Livestock, Marketing and Agricultural Security. Click here to read more on her work on behalf of Iowa agriculture.
 Read the post on Independent Journal Review by clicking here.
###