WASHINGTON – After hearing from small businesses across Iowa over the last two weeks on her 99 County Tour about the challenges they are facing under record high inflation levels and major supply chain issues, today U.S. Senator Joni Ernst (R-Iowa)—a top member of the Senate Small Business Committee—questioned the head official at the U.S. Small Business Administration, Isabel Guzman, on the Biden administration's policies that have contributed to the crisis and asked how they plan to address it. 
Ernst brought the voices of the Iowa small businesses she's heard from to the Senate hearing today. She described "hidden value added tax" and other major challenges so many Iowa small businesses are facing as a result of skyrocketing inflation and supply chain issues under President Biden. 
Ernst pointed out that the most recent Consumer Price Index (CPI) showed that prices increased 8.5% over the last 12 months, making it the largest year-over-year increase in the last 40 years. At the same time, the Producer Price Index increased by 11.2%, Ernst said, indicating that most small businesses are experiencing increasingly diminished margins in real terms as the inflationary crisis continues.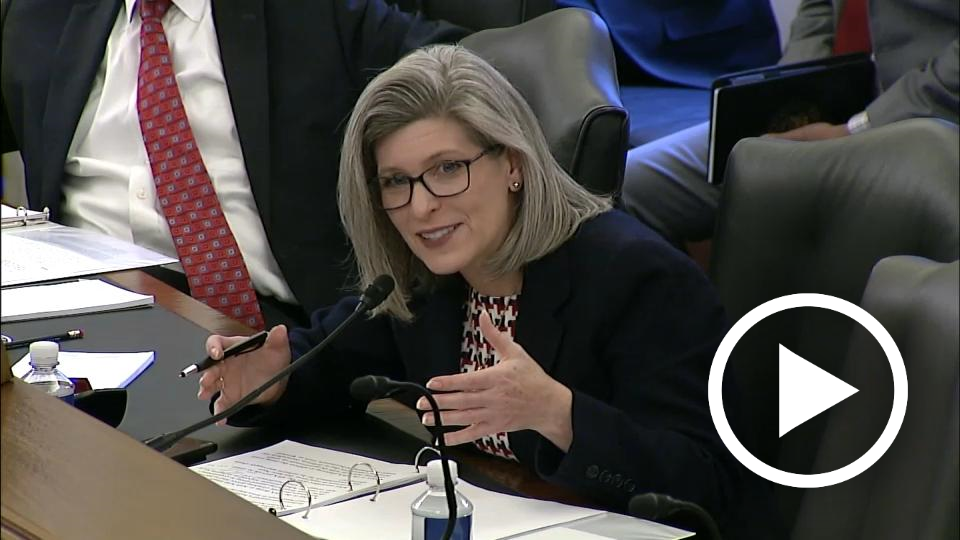 Click here or on the image above to watch Ernst's questioning today.
Earlier today, Ernst released a video featuring testimonials from Iowa small businesses who are feeling the pinch from inflation and supply chain challenges:
Click here or on the image above to watch testimonials from Iowa small businesses.
Ernst introduced the PRICE Act which would require any federal spending bill from Congress to include a report on how it will impact inflation for the American people.
Ernst also led a bipartisan effort to replace Russian oil with clean, American-made renewable fuels that are available right now—creating jobs, lowering gas prices, and reducing dependence on our adversaries.
###