Small Businesses
For Iowans with questions about COVID-19, a public hotline is available 24/7: just call 2-1-1.
99% of our businesses in Iowa are small businesses. I've been in touch with a number of small business owners who are concerned about the immediate, and future, impact COVID-19 could have on them and the Iowans they employ. As a member of the Senate Committee on Small Business and Entrepreneurship, I'm working hard to provide relief to these small businesses in the most effective and efficient way possible.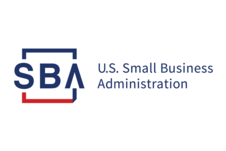 The Small Business Administration (SBA) has guidance for small businesses as well as loan resources as we navigate this challenging episode. Small businesses are encouraged to do their part to keep their employees, customers, and themselves healthy. Please take advantage of the resources below:
CARES Act Assistance for Small Businesses
Paycheck Protection Program – The CARES Act establishes the Paycheck Protection Program, a forgivable loan program to help small and mid-sized businesses make it through the COVID-19 crisis and keep their employees on payroll.
Both the Small Business Administration (SBA) and the Department of the Treasury have released information on this program. I encourage you to visit their websites for additional details, including the program application and a tool to find eligible lenders.
Other Resources in CARES Act:
Employee retention credit – In lieu of the Paycheck Protection Program, employers can opt to receive a refundable payroll tax credit for 50% of wages paid by employers to employees during the COVID-19 crisis. Available to employers with operations that were at least partially suspended because of a shutdown order, or employers who had gross receipts decline at least 50% relative to the same quarter last year. Click here for more information.
Delay of payment of employer payroll taxes – Allows employers and self-employed individuals to defer payment of the employer share of the Social Security tax they otherwise are responsible for paying to the federal government with respect to their employees. Deferred tax would be paid in the following two years.
Emergency EIDL Grants – The SBA's EIDL program provides economic relief to small businesses and non-profit organizations that are experiencing a temporary loss of revenue. Click here for more information.
Small Business Debt Relief – The bill requires SBA to pay all principal, interest, and fees on all existing SBA loan products, including 7(a), Community Advantage, 504, and Microloan programs, for six months to provide relief to small businesses negatively affected by COVID-19. Click here for more information.
Families First Coronavirus Response Act
The Families First Coronavirus Response Act gives American businesses with fewer than 500 employees funds to provide their employees with paid leave, either for the employee's own health needs or to care for family members. More information is available on the Department of Labor's website.