Agriculture
Growing up walking beans and feeding hogs on our family farm in southwest Iowa, I experienced firsthand the hard work that goes into production agriculture. Agriculture has long been the bedrock of our national economy and Iowa plays a critical part in ensuring folks in the U.S. and around the world have access to a safe and affordable food supply. In fact, Iowans are a leading producer of corn, soybeans, pork, eggs, and renewable fuels.
In the United States Senate, I am proud to be a member of the Committee on Agriculture, Nutrition, and Forestry. Through our work on the committee, I have an opportunity to work with my colleagues to make sure those in the fields and on ranches can continue to do what they do best – produce world-class goods that feed a hungry and growing population – without undue regulatory burdens from Washington.
That is why I introduced, and the Senate passed, legislation to scrap the expanded definition of Waters of the United States (WOTUS) as proposed by the Environmental Protection Agency (EPA). The resolution would put an end to this harmful rule and give those impacted most by this ill-conceived rule much need certainty.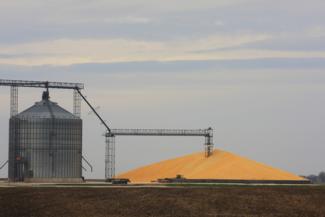 Furthermore, I am heavily engaged in defending the Renewable Fuel Standard (RFS). The RFS is a valuable tool designed to promote the use of renewable fuels, including ethanol and biodiesel, which helps reduce our dependence on foreign oil. We need to make sure we have a strong and robust RFS which encourages consumer choice, investment, and innovation. The biofuel industry is consistently on the leading edge of the energy sector and it is important that we continue to promote its growth. The RFS has proven to be a major driver of alternative fuels and economic development, and I will continue to protect and promote it in the Senate.
Click on the links below to read more about my work on behalf of Iowa agriculture.